This Saturday at the Washington Hilton hotel, climate activists plan to blockade the annual White House Correspondents' Dinner. No, not to demand the firing of climate deniers like now-former FOX host Tucker Carlson. Young militants with the group Climate Defiance make a more systemic critique, accusing the media as a whole of not treating climate change like the emergency that science screams it is, especially for their generation.
Activist criticism of press coverage is nothing new, of course, but Climate Defiance is upping the ante. "[W]e will not 'protest' the White House Correspondents Dinner. We will blockade it," the group says. Earlier this week, Climate Defiance shut down speeches by White House climate advisers John Podesta and Ali Zaidi. "Podesta said we can't eliminate emissions til 2050," the group tweeted. "That's a death sentence for our generation."
How to cover activism has long been a touchy subject in newsrooms, but activists are too central to the climate story to be ignored. When Greta Thunberg inspired six million protesters to take to the streets in 2019, politicians around the world began paying more attention to the climate crisis. In 2020, young activists pushed candidate Joe Biden to dramatically strengthen his climate platform, and their Green New Deal later shaped his Inflation Reduction Act. In short, activists are newsmakers and should be covered as such: accurately, fairly, without fear or favor.
Where climate activism is going at the moment is an important story in its own right. Individuals and groups the world over are wrestling with how to adjust strategies and tactics as the planet accelerates towards climate breakdown and most of the world's governments and corporations do little but make things worse.
Some, like Climate Defiance and Letzte Generation (Last Generation) in Germany, are embracing more disruptive actions. Others, notably Extinction Rebellion in Britain, are moving in the opposite direction. After making a splash by repeatedly shutting down traffic in London in 2018 and 2019, XR announced in January that it would shift to protests where participants don't risk getting jailed. Their goal is to attract more regular people to join the movement and thereby increase the pressure on governments and corporations to act. The Ugandan activist Vanessa Nakate urged a similar approach this week, telling the TIME CO2 Earth Awards dinner that only a mass movement can "save those who are already losing their lives and livelihoods on the frontline of the climate crisis."
Activists have a point when they complain about media coverage of the climate emergency. Coverage has increased, but it remains a tiny percentage of our overall reporting. Activists are driving change, but news coverage often ignores them — unless they do something dramatic. Two placards carried by Extinction Rebellion activists at "The Big One" protest outside the UK Parliament last weekend are hard to dispute: "Disruptive protest — News," read one. "100K people marching — No News," read the other.
This Saturday's White House Correspondents' Dinner offers an opportunity for journalists to neither celebrate nor castigate climate activism, but simply to report it.
From Us
En español. Following a number of requests for a Spanish version of the new Climate Solutions Reporting Guide, we've had it translated. See it here.
Noteworthy Stories
100 times likelier. Millions of people in the Horn of Africa are on the brink of famine due to a fifth consecutive year of drought made 100 times more likely by climate change, scientists with World Weather Attribution have found. A case study of climate injustice, the Horn of Africa is only a tiny emitter of the greenhouse gases driving such extreme weather. By Sarah Kaplan at The Washington Post…
Hot water. The ocean is heating quicker than ever, reaching record highs in April with huge temperature spikes in some regions, according to a new study. This, along with other events, could lead Earth's temperature to rise faster than expected. Journalists may have more extreme weather events to cover, particularly hurricanes, as warmer oceans make them more intense and longer lasting. By Matt McGrath and Mark Poynting at the BBC…
CDR debate. After last minute wrangling, the International Panel on Climate Change included carbon dioxide removal technologies — which are meant to suck planet-heating pollution out of the air — in their March 2023 report as a potential climate solution. Opinion is divided on whether these expensive technologies should be a priority, especially when existing technologies, like wind and solar, have yet to be fully deployed. By Fiona Harvey at the Guardian… 
Unconvinced. Large oil companies couldn't convince the US Supreme Court to hear their appeals that climate cases against them should be heard in federal courts where corporate defendants tend to be treated more favorably than in state courts. A number of local and state governments in the US are suing oil companies for climate-related damages. By Emma Ricketts at Inside Climate News…
Environmental justice. By executive order, US president Joe Biden established the Office of Environmental Justice to better serve communities facing disproportionate environmental harms, such as toxic pollution. By Rebecca Shabad, Sally Bronston, and Katherine Doyle at NBC News…
The administration will also send $125 million to scores of local climate resiliency and conservation projects, listed on the Department of Interior website.
Book of the Week
Reading books can deepen your climate coverage and identify authors to interview.
How to Blow Up a Pipeline By Andreas Malm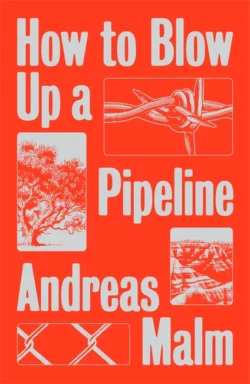 Dramatized in a feature film now in theaters, this book gives intellectual heft to the militant climate activism exemplified by Britain's Extinction Rebellion and similar groups. Traditional activism — voting, lobbying, marching — has not tamed climate wreckers in government and industry, Malm observes. The author opposes violence against people but argues that violence against property — i.e., fossil fuel infrastructure — is morally justified and, history shows, politically effective. A controversial message, no doubt, but one that may attract additional adherents if the status quo cannot deliver necessary climate progress.
Free to Publish
The following stories deserve special consideration for republication by CCNow partners:
For partner outlets: The full list of stories available for republication and instructions to do so can be found in our Sharing Library. To submit stories for sharing, please use this form.
Events & Resources
Local climate hazards. Ahead of the summer, we're re-upping the US Climate Resilience Toolkit, which hosts real-time maps and statistics on extreme heat, flooding, drought, and wildfire. Check it out.
Rising seas. The Society of Environmental Journalists has a new tipsheet on covering local sea-level rise in the US. See the guide.
Climate fact-checking. AFP has a 45-minute online course on how to verify claims about climate change. Topics include greenwashing, how to identify false climate information, and sources for fact-checking. Learn more.
Ethics. The Center for Journalism Ethics will hold an online and in-person event on "Ethics, Urgency & Climate Journalism" on April 28. TIME senior correspondent Justin Worland will give the keynote address. RSVP.
Jobs, etc.
Jobs. The Seattle Times is hiring a climate change reporter. The Arizona Republic/azcentral.com is seeking journalists for reporting fellowships on an ongoing grant-funded environmental project.
SEJ award. The application deadline for the Society of Environmental Journalism Awards is May 1. The late deadline is May 15 (with additional fees). Learn more.