Climate Changes Everything — Speakers
Speakers
Stephanie Abrams, On-camera Meteorologist, The Weather Channel
Alejandro Alba, Senior Correspondent, NowThis
Manka Behl, Principal Correspondent, The Times of India
Melissa Bell, Publisher and Co-founder, Vox Media
Damian Carrington, Environment Editor, the Guardian
Audrey Cerdan, Weather & Climate Editor, France Télévisions
Zinhle Essamuah, Anchor, NBC News
Angela K. Evans, Climate Network Manager, Solutions Journalism Network
Antonia Gonzales, Managing News Editor, New Mexico's Koahnic Broadcast Corporation
Amy Goodman, Founder, Democracy Now!
Vanessa Hauc, News Anchor and Director of 'Planeta Tierra,' Noticias Telemundo
Mark Hertsgaard, Executive Director, Covering Climate Now
Sophie Huet, Global Editor-in-chief, Agence France-Presse
Lagipoiva Cherelle Jackson, Climate Collaborations Editor, Global Climate Desk, AP
Duncan Lukoye, Multimedia Editorial Advisor, Kenya-based DIRAJ and Correspondent, Voice of America
Steve MacLaughlin, Meteorologist, WTVJ NBC 6 South Florida
Amy Maestas, Director of Collaboratives, Solutions Journalism Network
Mekdela Maskal, Engagement Director, Covering Climate Now
Al Ortiz, Former CBS News executive and VP of standards
Camille Alexandra Padilla Dalmau, Founder, Puerto Rico's 9 Millones
Kyle Pope, Publisher and Editor, Columbia Journalism Review
Lucia Priselac, Director, The Uproot Project
Ariel Rodriguez, Meteorologist & Environmental/Climate Reporter, Telemundo 51 Miami
Ezra David Romero, Climate Reporter, San Francisco's KQED
Paola Rosa-Aquino, Freelance journalist and Uproot Project Board of Directors
David Schechter, National Environmental Correspondent, CBS News and Stations
Omaya Sosa Pascual, Co-founder and Special Projects Editor, Puerto Rico's Center for Investigative Journalism (Centro de Periodismo Investigativo)
Fara Warner, Climate Director, Solutions Journalism Network
Amy Westervelt, Founder, Critical Frequency
Rachel White, EVP, Philanthropy and Business Development, Guardian US and President, theguardian.org
Ben Winslow, Senior Reporter, Utah's KSTU FOX 13
Justin Worland, Senior Correspondent, TIME
SPECIAL GUESTS
Christiana Figueres, Co-founder, Global Optimism, and former Executive Secretary, UNFCCC
Ali Zaidi, White House National Climate Advisor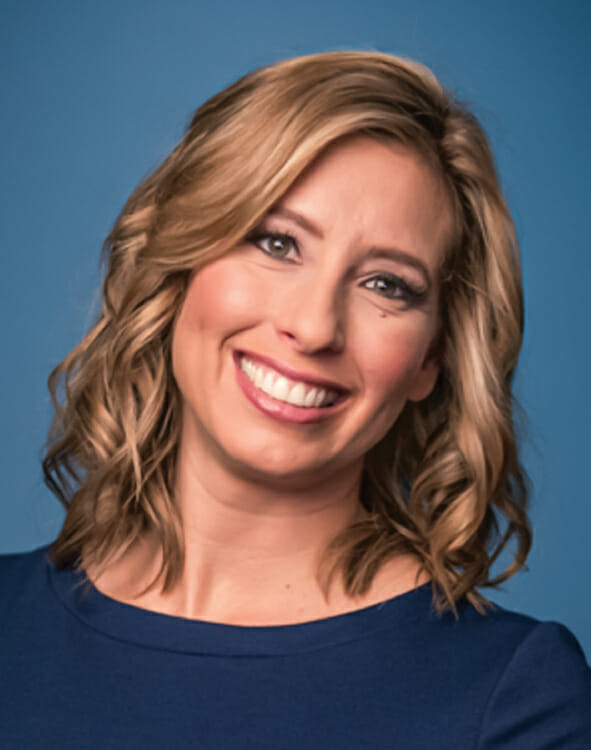 Stephanie Abrams
On-camera Meteorologist, The Weather Channel
Since 2003, Stephanie Abrams has covered every type of severe weather — hurricanes, tornadoes, heat waves, flooding, snow, and fires. Her creativity has spanned across the various shows she's been a part of including "Abrams and Bettes" and "Wake Up with Al" and her current role as a co-host of "America's Morning Headquarters" and "Pattrn." Previously, Abrams was a morning meteorologist at WTXL-TV in Tallahassee, Fla. Abrams is a member of the American Meteorology Society. She holds the AMS seal of approval and was president of the North Florida chapter of the AMS from 2002-2003.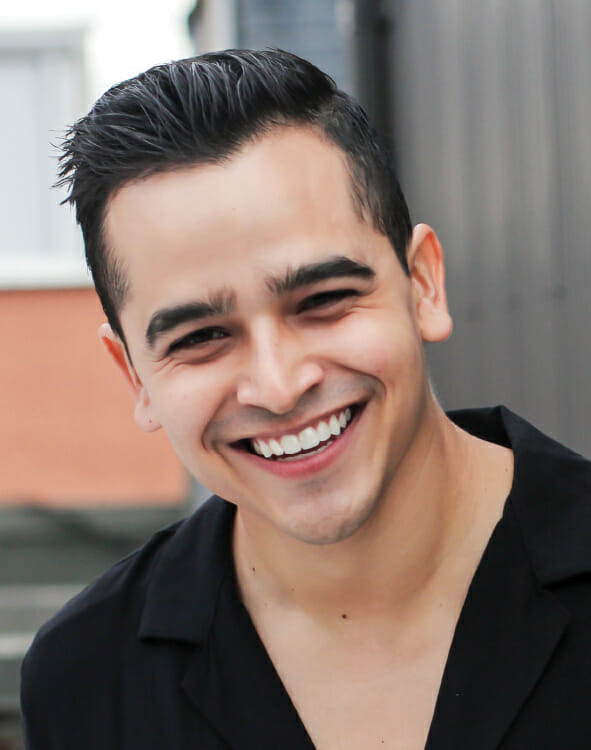 Alejandro Alba
Senior Correspondent, NowThis
Alejandro Alba is a bilingual on-camera host, writer, and producer currently working as a senior correspondent at NowThis, the number one news outlet on social media. Alba has also moderated a forum with President Joe Biden ahead of the 2022 midterm elections, led coverage of the COP26 and COP27 climate conferences in Glasgow and Egypt, and presented at conferences like Aspen Ideas Climate and the United Nations World Oceans Day. He's hosted several shows at NowThis, including KnowThis, In This Together, Can It Save The Planet, and ConTECHtual on Discovery+. He's covered a wide range of issues geared towards breaking down complex subjects for young audiences, from environmental news, tech, and science to pop culture and politics.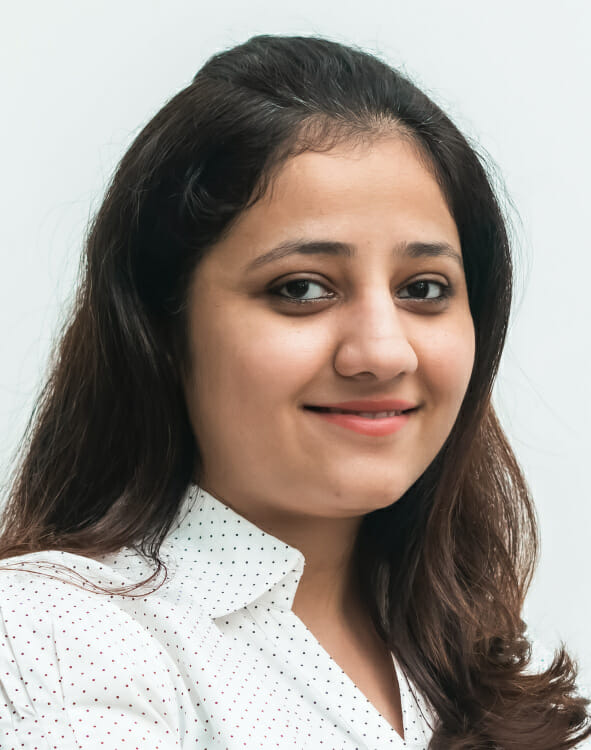 Manka Behl
Principal Correspondent, The Times of India
Manka Behl is a seasoned journalist with a strong focus on environmental and climate change reporting. With nearly a decade in journalism, she currently serves as a principal correspondent at the English-language daily newspaper The Times of India.
Throughout her career, Behl has consistently exhibited a deep passion for environmental issues, particularly coal pollution, deforestation, and impacts of climate change on public health. Through her engaging and impactful storytelling, she has contributed significantly to public discourse on these crucial subjects. In recent years, a major focus of her work has been on the rising climate catastrophes and the plight of the rural population. Behl's dedication to maintaining the highest standards of journalistic integrity has earned her the respect of peers and the trust of readers.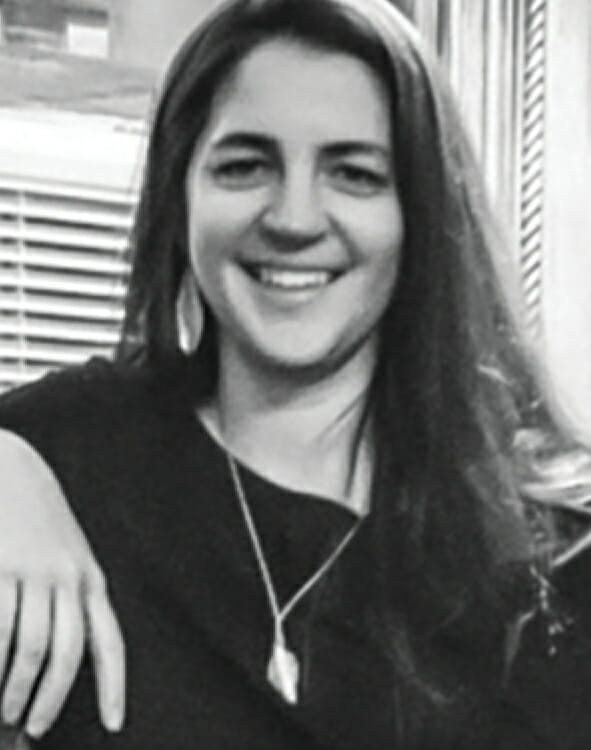 Melissa Bell
Publisher and Co-founder, Vox Media
Melissa Bell is the co-founder and publisher of Vox, the industry-changing explanatory news network launched in 2014 to bring context and clarity to the news. Under her leadership, Vox has become an award-winning multi-platform newsroom with over 11 million subscribers to its YouTube channel and an audio slate that includes the flagship daily news show Today Explained.
Bell has held a number of roles across Vox Media as it has grown. In 2016, she served as Vox Media's publisher, overseeing the company's editorial brands and helping to shepherd Vox Media's merger with New York Magazine. In 2021, she returned to the site she co-founded to launch Vox into its next chapter with a focus on deepening the brand's trademark explanatory journalism across platforms and diversifying its revenue streams in the face of a rapidly changing media landscape.
Prior to starting Vox, Bell was the Director of Platforms at The Washington Post where she was the newsroom lead on the development of what would become the Post's successful software service, ARC XP. Prior to that, she was one of the top-read writers at The Washington Post as a blogger and a columnist for the Style section. In 2007, Bell was part of the founding team at Mint newspaper, which has since become the second-largest business newspaper in India.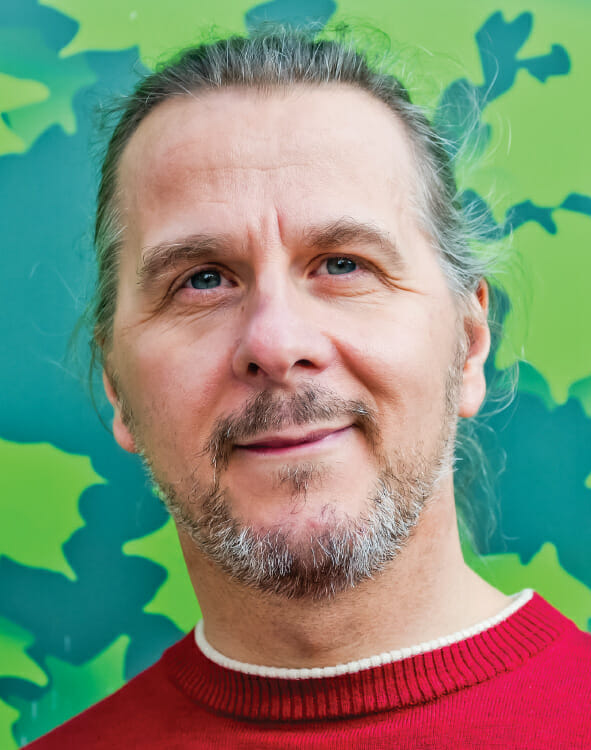 Damian Carrington
Environment Editor, the Guardian
Dr. Damian Carrington is environment editor at the Guardian, which he joined in 2008. He has been a journalist for 25 years and previously worked on staff at the Financial Times, New Scientist, and BBC News Online. He has a PhD in geology from the University of Edinburgh, where he also did postdoctoral research.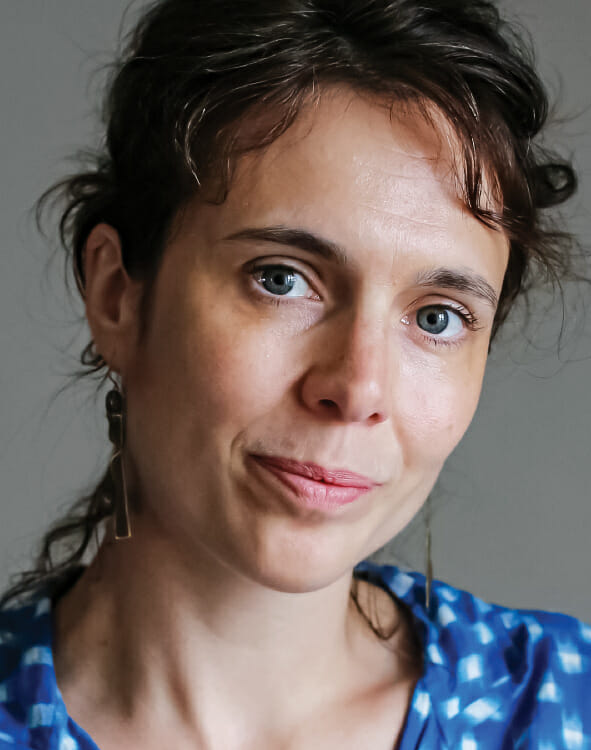 Audrey Cerdan
Weather & Climate Editor, France Télévisions
Audrey Cerdan is the climate editor of public service broadcaster France Télévisions. She started her career working as a visual journalist for Rue89, an independent French news website launched in 2007. After seven years doing reporting and experimentation in digital storytelling, she left the website to spend a year studying at Harvard's Nieman Foundation for Journalism.
In 2016, Cerdan started a project at the French weekly l'Obs, leading a multidisciplinary team, which conceived and created interactive and visual stories. In 2020, she joined public service news website Franceinfo as an editor-in-chief. There, she led special projects, with a focus on meaningful visual and interactive content. In 2022, she left Franceinfo to work with the non-profit Expertises Climat, a network of climate scientists for stronger media coverage of the climate crisis. In early 2023, she joined France Télévisions to design and launch the new daily "Journal Météo-Climat" — a program that puts the everyday weather coverage in the context of a changing climate, showcasing climate scientists directly answering audience questions. She was recently appointed climate and environment editor for the public service broadcaster's news branch.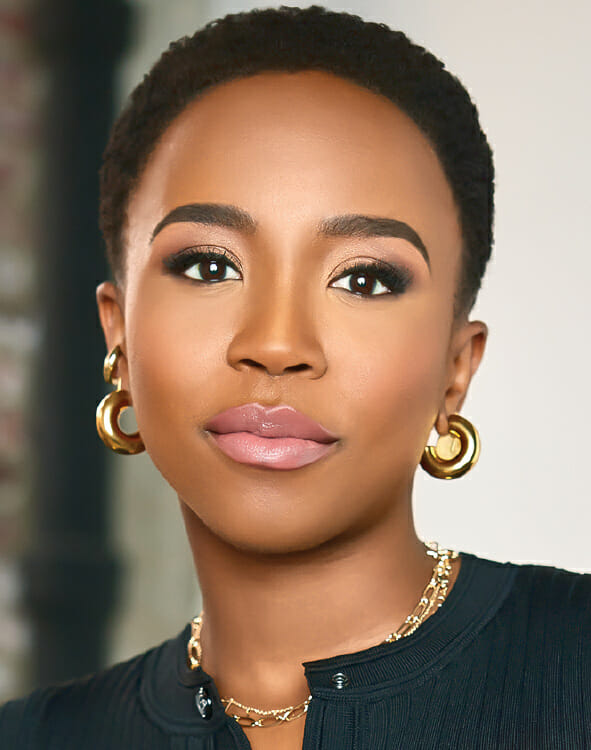 Zinhle Essamuah
Anchor, NBC News
Zinhle Essamuah is the co-anchor of the daytime news program NBC News Daily and a correspondent for NBC News reporting across NBC News NOW, MSNBC, Nightly News, and TODAY.
Essamuah is known for her eclectic mix of broadcast, documentary, and digital storytelling that attracts diverse audiences to traditional and new mediums. Previously, Essamuah was a correspondent at NowThis News of Vox Media Group, where she anchored KnowThis, a daily evening news show, and KnowThis Live, a weekly political interview magazine program. Essamuah reports on justice, culture, and poverty and is based in New York City.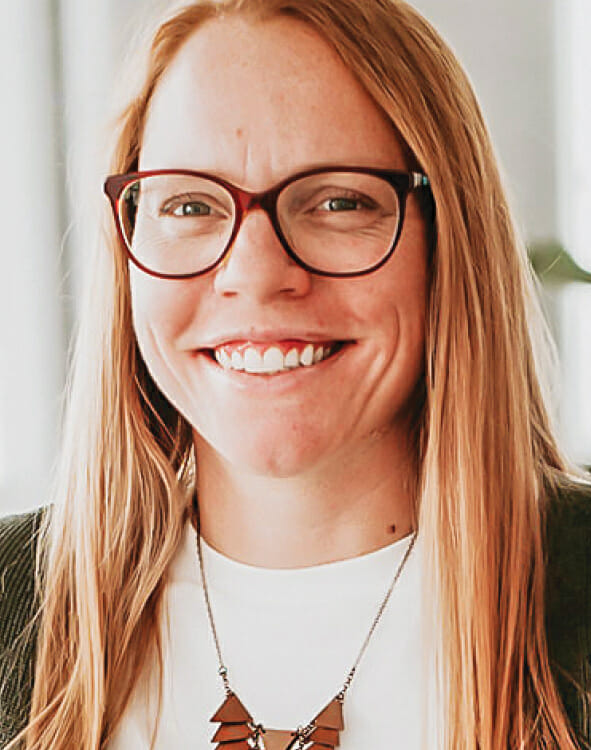 Angela K. Evans
Climate Network Manager, Solutions Journalism Network
Angela K. Evans is SJN's Climate Network Manager. She nurtures the organization's growing community of climate solutions journalists as SJN works toward transforming climate crisis coverage from unsolvable and apocalyptic to actionable and engaging by catalyzing individuals and communities to take action on climate solutions. She's also a journalist exploring the intersection of systems, people, and culture through the art of long-form storytelling. Her recent work focuses on housing solutions, producing two seasons of the "Unhoused" podcast with Boulder Weekly and KGNU.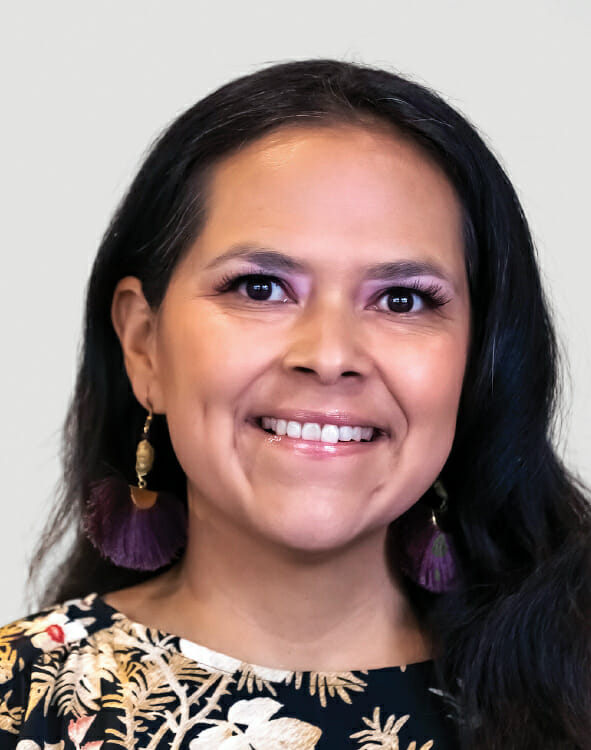 Antonia Gonzales
Managing News Editor, New Mexico's Koahnic Broadcast Corporation
Antonia Gonzales is a citizen of the Navajo Nation. She received her Bachelor of Arts in Mass Communication and Journalism from the University of New Mexico and minored in Native American Studies. Gonzales is a longtime Native radio producer and host including for National Native News. She is the creator of the award-winning annual radio special Alaska Native Voice, and recently helped create Koahnic's Climate News Desk. Gonzales is a television contributor to New Mexico In Focus, Native Report, and FNX-First Nations Experience. She is a longtime member of the Native American Journalists Association (NAJA), former NAJA board member, and NAJA student project mentor. Gonzales lives in Albuquerque, N.M., with her husband and sons.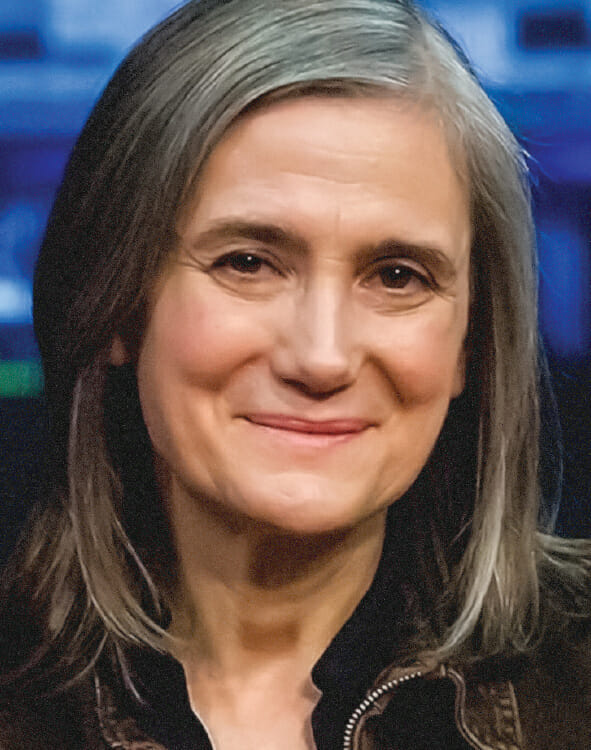 Amy Goodman
Founder, Democracy Now!
Amy Goodman is the host and executive producer of Democracy Now!, a national, daily, independent, award-winning news program airing on over 1,400 public television and radio stations worldwide. The Nieman Foundation for Journalism at Harvard honored Goodman with the 2014 I.F. Stone Medal for Journalistic Independence Lifetime Achievement Award. She is also the first journalist to receive the Right Livelihood Award, widely known as the "Alternative Nobel Prize" for "developing an innovative model of truly independent grassroots political journalism that brings to millions of people the alternative voices that are often excluded by the mainstream media." She is the first co-recipient of the Park Center for Independent Media's Izzy Award, named for the great muckraking journalist I.F. Stone, and was later selected for induction into the Park Center's I.F. Stone Hall of Fame. The Independent of London called Goodman and Democracy Now! "an inspiration."
Goodman has co-authored six New York Times bestsellers. Her latest, Democracy Now!: Twenty Years Covering the Movements Changing America, looks back over the past two decades of Democracy Now! and the powerful movements and charismatic leaders who are reshaping our world. Goodman has received the Society for Professional Journalists Sigma Delta Chi Award for Excellence, American Women in Radio and Television Gracie Award, the Paley Center for Media's She's Made It Award, and the Puffin/Nation Prize for Creative Citizenship. Her reporting on East Timor and Nigeria has won numerous awards, including the George Polk Award, Robert F. Kennedy Prize for International Reporting, and the Alfred I. duPont-Columbia Award.
She has also received awards from the Associated Press, United Press International, the Corporation for Public Broadcasting, and Project Censored. Goodman received the first ever Communication for Peace Award from the World Association for Christian Communication. She was also honored by the National Council of Teachers of English with the George Orwell Award for Distinguished Contribution to Honesty and Clarity in Public Language.
Vanessa Hauc
News Anchor and Director of 'Planeta Tierra,' Noticias Telemundo
Vanessa Hauc is an Emmy award-winning journalist and anchor at Noticias Telemundo. A native Peruvian with a passion for social, cultural, and environmental topics, Hauc has been a valuable source of information for US Hispanics — reporting the news right from where it happens.
Her passion for environmental issues inspired her to create "Alerta Verde", a segment on Noticias Telemundo dedicated to educating the community on the importance of protecting the planet. Today, she is the director of the investigative unit on environmental issues at Telemundo Networks' "Planeta Tierra."
Hauc is the co-founder of Sachamama or "Mother Jungle," a nonprofit organization that works to inspire, empower, and educate the Latino community on climate issues and sustainable attitudes, behaviors, and lifestyles. In 2019, she was named one of the 10 Latinos leading on climate by HuffPost, one of the 50 most influential people on sustainability by People Magazine, and received the Environmental Voice Arts Award on behalf of the Society of Voice Arts and Sciences. In 2020, Hauc became the first climate journalist to moderate a presidential debate, highlighting climate change as one of the most important issues among Latino voters.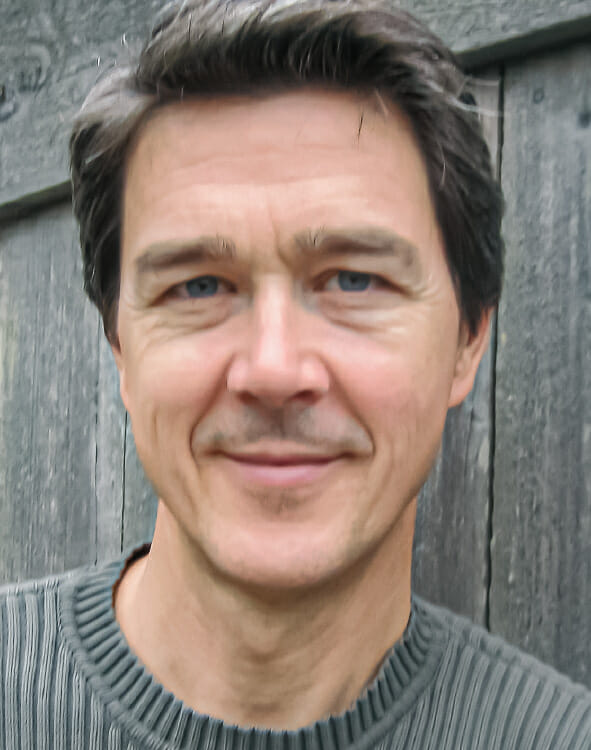 Mark Hertsgaard
Executive Director, Covering Climate Now
Mark Hertsgaard is the co-founder and executive director of the global journalism collaboration Covering Climate Now and the environment correspondent for The Nation. He has covered climate change since 1989, reporting from 25 countries in his books Earth Odyssey and HOT and for outlets including The New Yorker, Vanity Fair, The Atlantic, Bloomberg Businessweek, Time, Scientific American, the Guardian, L'espresso, NPR, and the BBC. He has been a commentator for the public radio programs Morning Edition, Marketplace, and Living on Earth and appeared on the Today show, Morning Joe, Fresh Air, All Things Considered, Democracy Now!, and hundreds of similar programs overseas. His other books include On Bended Knee: The Press and the Reagan Presidency and A Day in the Life: The Music and Artistry of the Beatles.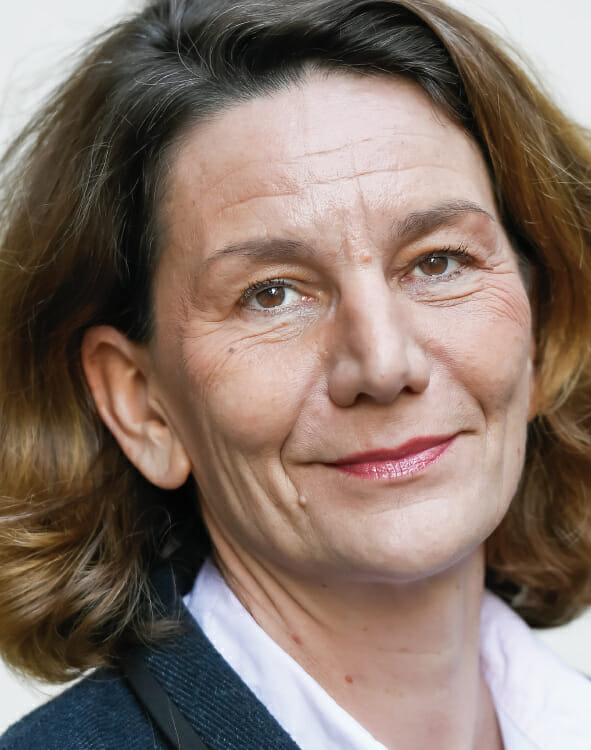 Sophie Huet
Global Editor-in-chief, Agence France-Presse
Sophie Huet is Global Editor-in-chief at Agence France-Presse (AFP), the multimedia news agency covering news worldwide 24/7 in six languages. A journalist for more than 35 years, she has worked for AFP since 1991 in various assignments such as reporter in the Washington and London bureaus, news editor in Marseille, deputy news editor for France, head of the French general news department, and head of the Graphics and Innovation department. She completed a multimedia training course on digital projects in 2013 at the Gobelins school in Paris. Previously Deputy of the Global News Director, she was in charge of Innovation, leading the collaborative efforts to create new products for AFP clients and new tools for the newsroom.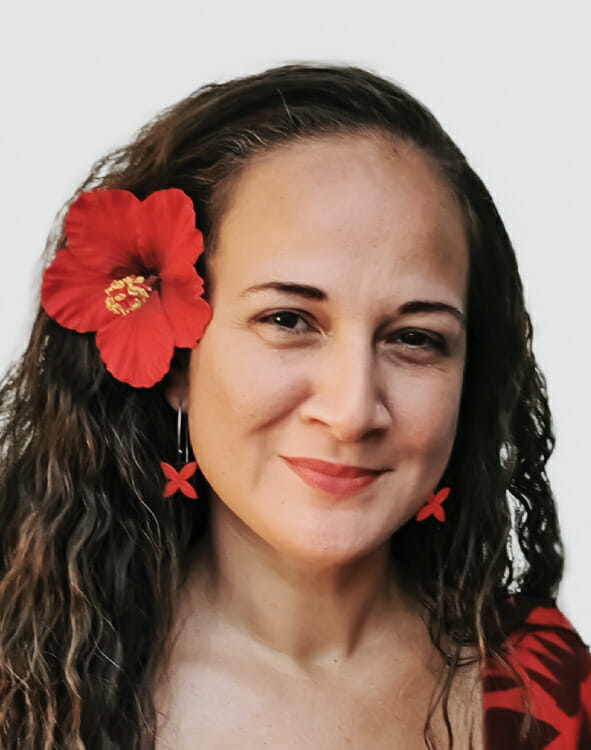 Lagipoiva Cherelle Jackson
Climate Collaborations Editor, Global Climate Desk, Associated Press
Dr. Lagipoiva Cherelle Jackson is the Climate Collaborations Editor at The Associated Press, Global Climate Desk. Prior to the AP, she was the youngest editor of a national newspaper in her home country of Samoa. She has covered the Pacific islands for over 20 years and founded the Pacific Environment Weekly, the first news site devoted to environment coverage in the Pacific islands. She was the host of 'An Impossible Choice', an award-winning series by the Guardian on the existential nature of the climate crisis for islands. She has won numerous awards for her coverage of climate, gender and islands. In 2022, she received the Journalist of Courage and Impact Award by the East West Center for her coverage of the political crisis in her home country. Jackson is a chieftess from the island of Savai'i and represents the Journalists Association of Samoa to the Gender Council of the International Federation of Journalists and currently serves on the Advisory Board of the Oxford Climate Journalism Network at the University of Oxford and the CCNow Council.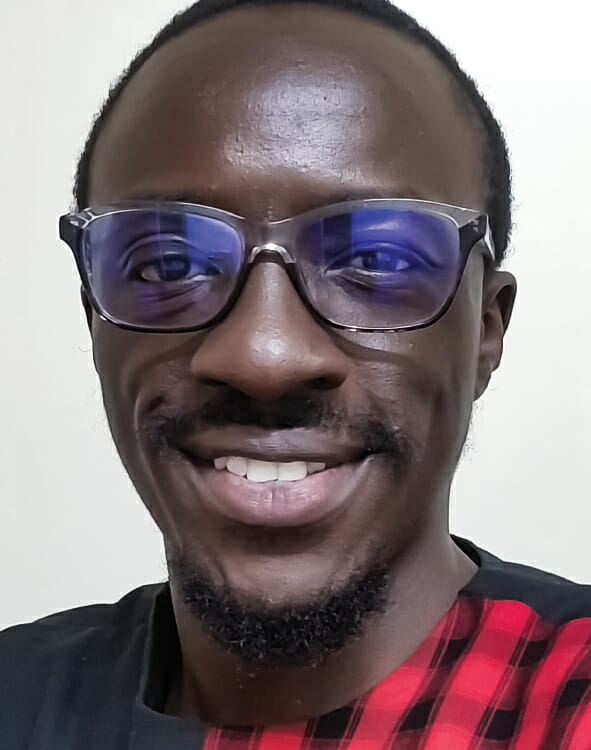 Duncan Lukoye
Multimedia Editorial Advisor, Disaster Risk Reduction Network of Africa Journalist and Correspondent, Voice of America
Duncan Lukoye, a seasoned journalist based in Kenya, has eight years of specialized expertise in climate change, disasters, and sustainable development reporting. His unwavering dedication to environmental issues has led him to work closely with UN agencies, covering pivotal climate change conventions such as the Global Platform for Disaster Risk Reduction and COP summits.
As a VOA correspondent, Lukoye's passion has taken him far and wide, documenting climate change's profound impacts while showcasing innovative solutions. His latest project for VOA, the groundbreaking documentary "Eco-warriors of Africa," tells the story of environmental challenges faced by the continent and inspiring actions taken by its young changemakers.
Lukoye serves as a multimedia editorial advisor for DIRAJ, where he provides strategic guidance during the production of impactful, informative multimedia stories that drive awareness and understanding of critical environmental issues. Lukoye stands at the forefront of climate journalism, illuminating the urgent need for sustainable solutions and inspiring positive change.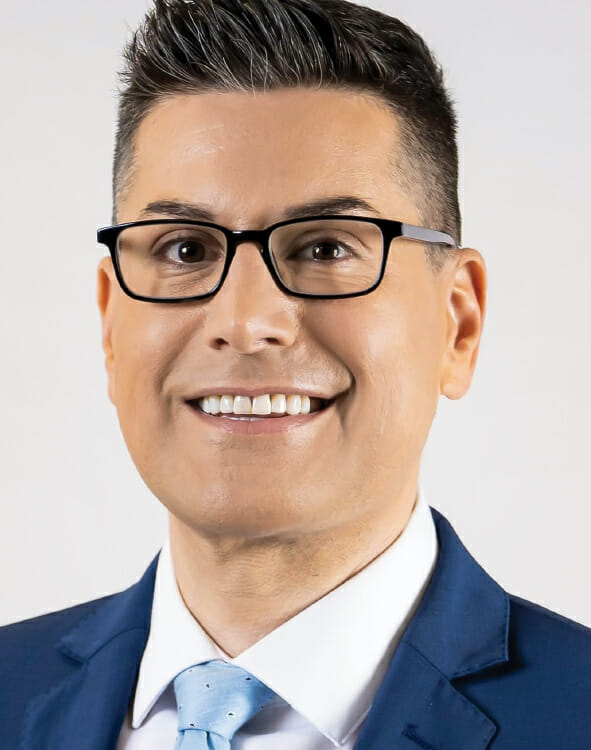 Steve MacLaughlin
Meteorologist, WTVJ, NBC 6 South Florida
Steve MacLaughlin is an Emmy award–winning meteorologist. He joined NBC 6 South Florida in February 2017 as a meteorologist and climate change reporter. His career began as an intern for NBC 4 in New York City. He was later hired as a weather producer for NBC 4 and for NBC's "Today" show, working with his mentor, Al Roker.
After college, MacLaughlin worked for NBC 12 in Richmond, Va., then became Chief Meteorologist at WPHL in Philadelphia. From there, he spent six years at KXAS, the NBC-owned station in Dallas, Texas.
MacLaughlin has won five Emmy awards. His most recent wins were in 2021 for "Best Weathercast" and in 2019 for "Outstanding Weathercaster." He has been nominated a total of 16 times. He has also won an Associated Press Award for "Best Weathercaster." Graduating with honors from Rutgers University, MacLaughlin has degrees in meteorology and broadcast journalism. He is also a Certified Broadcast Meteorologist through the American Meteorological Society. MacLaughlin is a proud advocate for the LGBTQ+ community.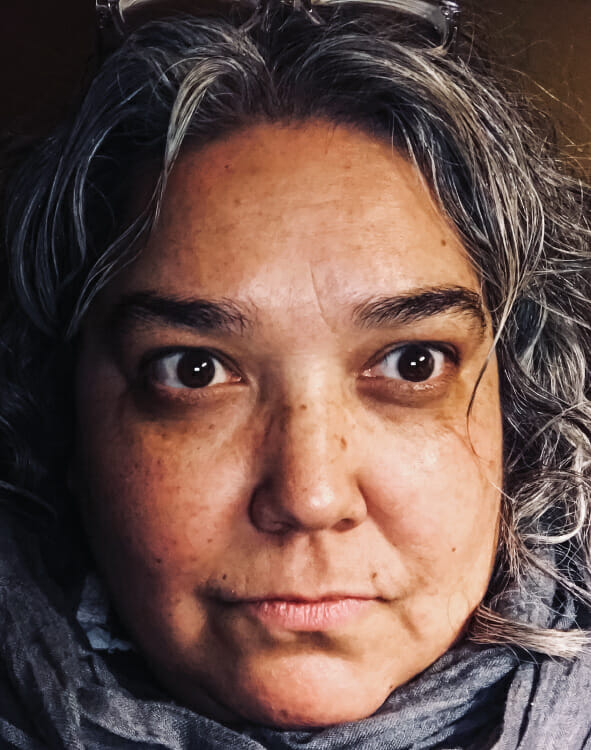 Amy Maestas
Director of Collaboratives, Solutions Journalism Network
Amy Maestas (she/her) is SJN's Director of Collaboratives: She leads the Local Media Project, a multiyear initiative with support from the Knight Foundation and the Ralph C. Wilson, Jr. Foundation, which convened 15 news collaboratives to report on a pressing issue in a community with a solutions journalism perspective in order to change the prevailing negative narratives and to stimulate audience engagement. Maestas graduated from the University of Utah with a degree in journalism and is a Knight-Wallace Fellow Class of 2017.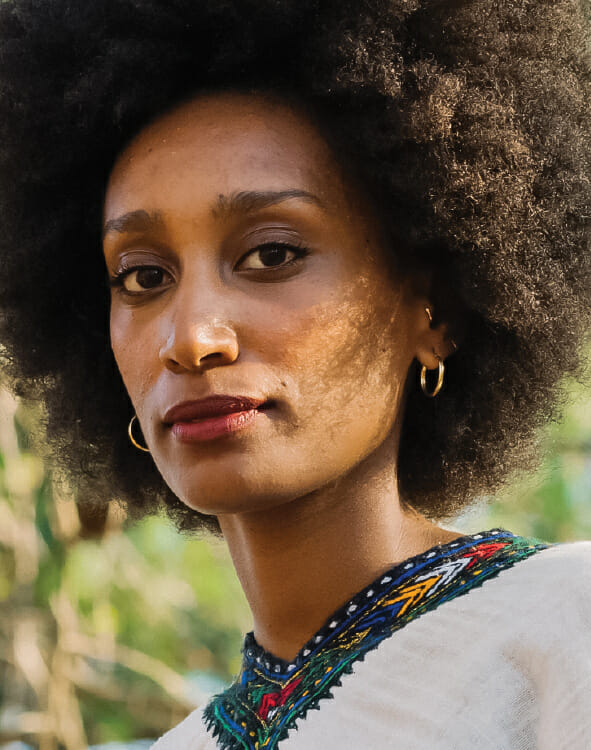 Mekdela Maskal
Engagement Director, Covering Climate Now
Mekdela Maskal is passionate about community participation in journalism. Prior to joining CCNow, she launched THE CITY's ongoing Open Newsroom project, an initiative that brought communities and journalists together in public libraries to build trust and make reporting a more collaborative process. She's earned a B.S. in Media, Communications and Culture from NYU and an M.A. in Engaged Journalism from CUNY. All of her favorite things to do are outside with the earth: gardening, practicing archery, hiking, and swimming.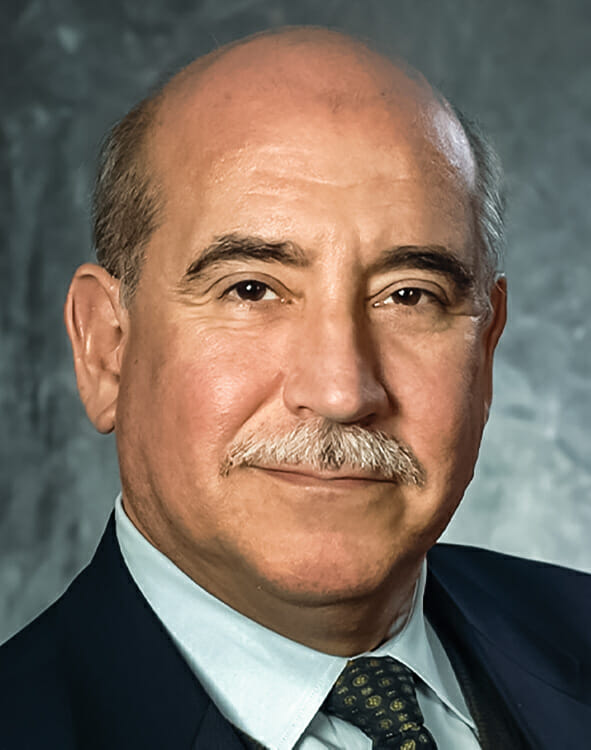 Al Ortiz
Former Executive and VP of Standards, CBS News
Al Ortiz graduated from Catholic University in Washington in 1973. He worked at Voice of America from 1974 until 1978 as a newswriter and foreign correspondent based in Buenos Aires and in Panama covering the renegotiation of the Panama Canal Treaty. He joined CBS News in 1979 as a radio newswriter, and, in 1981, he joined the CBS Evening News with Dan Rather as a producer and then as Senior Producer. He then served as Foreign Editor during the fall of the Berlin Wall, the coup attempt against Mikhail Gorbachev's government in Moscow, and the first Gulf War. Ortiz was the London Bureau Chief from 1992 to 1995, managing CBS coverage of the Balkans War and the US intervention in Somalia. In 1995, Ortiz became Washington Bureau Chief, covering the impeachment of President Bill Clinton.
In 1998, Ortiz became the Executive Producer of the CBS Evening News with Dan Rather. In 2000, he became Executive Producer of Special Events, and ran the network's coverage of the contested 2000 election and the September 11 attacks and the US response, including the invasion of Iraq and overthrow of Saddam Hussein. In 2013, Ortiz became Vice President of News Standards, responsible for standards compliance of all CBS News programming on all platforms.
In 2021, Ortiz returned to the Evening News as Executive Producer of the CBS Evening News with Norah O'Donnell, becoming the only person to head that broadcast twice. He retired from CBS News in August of 2022.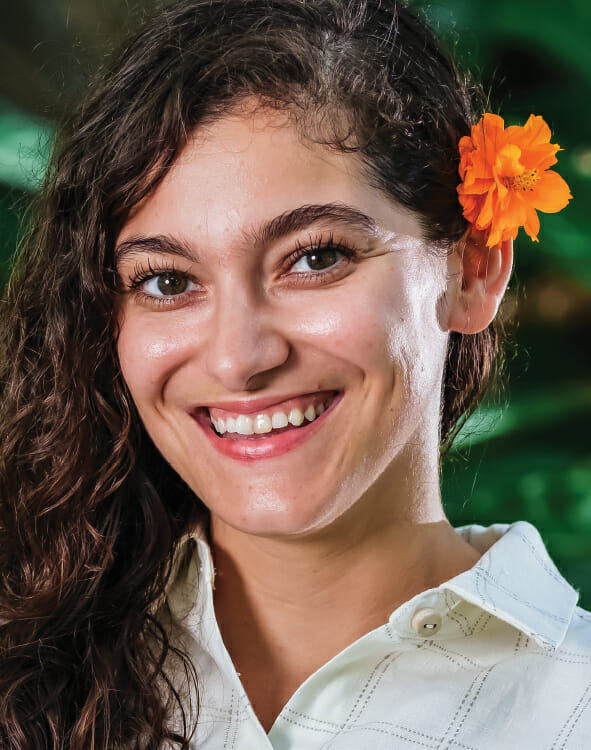 Camille Alexandra Padilla Dalmau
Founder, Puerto Rico's 9 Millones
Camille Padilla Dalmau is an educator, journalist, and founder of 9 Millones — a platform spotlighting solutions, data-driven stories, and fostering dialogue among the nine million Puerto Ricans around the world. Established in 2020 as a Covid-19 newsletter, 9 Millones has since evolved to cover nature-based solutions and how communities are resisting displacement. Padilla Dalmau was part of Solutions Journalism Network's first cohort of solutions trainers in Latin America and conducts workshops in Puerto Rico and abroad. Her work has appeared on Grist, NowThis, AJ+, Latino USA, El Diario NY, and Remezcla. Based in Puerto Rico's mountains, she finds solace in gardening, qi gong, and cooking.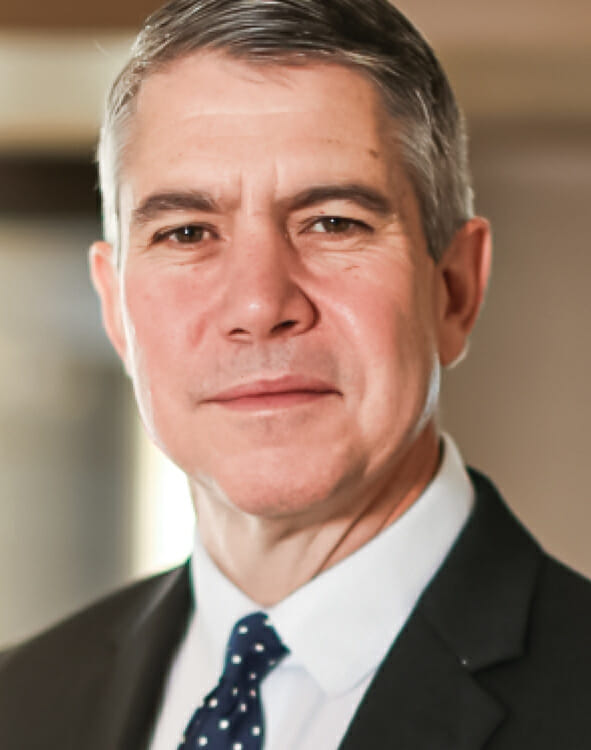 Kyle Pope
Publisher & Editor, Columbia Journalism Review
Kyle Pope is the editor and publisher of the Columbia Journalism Review, the world's most authoritative source of media news and analysis. In the past, he has been an editor and foreign correspondent at The Wall Street Journal, editor-in-chief of The New York Observer, and deputy editor of Conde Nast Portfolio magazine. His work has been published in The New York Times, the Los Angeles Times, The New Republic, and elsewhere. He has served as a judge for the Pulitzer Prizes and the National Magazine Awards, and he has testified before Congress's Judiciary Committee on threats to the press.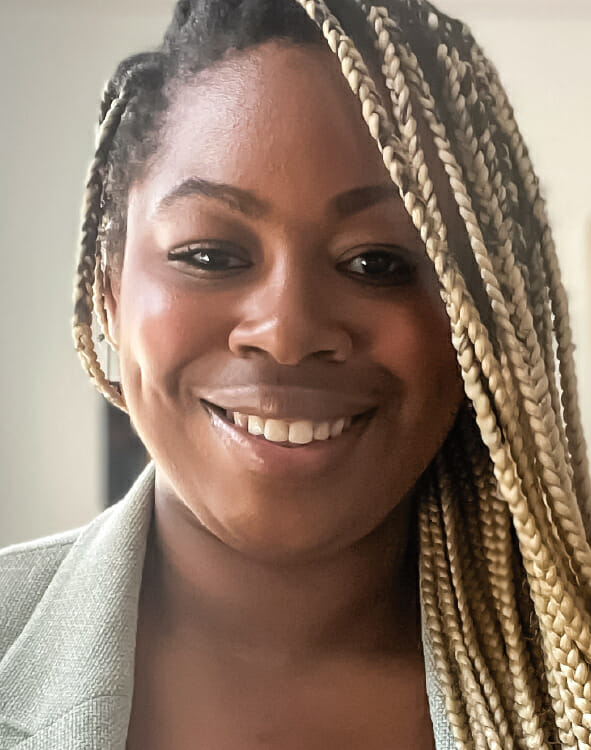 Lucia Priselac
Director, The Uproot Project
Lucia Priselac is the founding director of The Uproot Project where she works with a steering committee to bring diverse voices to the forefront of environmental journalism. Prior to her role with The Uproot Project, Priselac was the special assistant at Grist, where she supported special projects and the CEO's office. Priselac was also the newsroom manager of Global Press Journal where she assisted with the operation of independent news bureaus in over 40 international communities. Priselac holds a master's degree in international and European politics from the University of Edinburgh.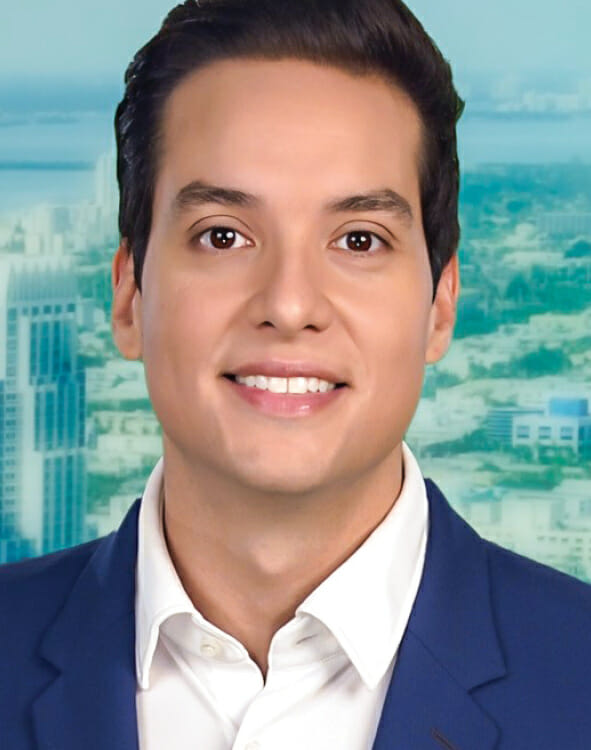 Ariel Rodriguez
Meteorologist & Environmental/Climate Reporter, Telemundo 51 Miami
Ariel Rodríguez is the 6pm and 11pm meteorologist at Noticiero Telemundo 51, based in Miami, Fla. For four years, he worked on a weekly series aimed at developing an ecofriendly consciousness within the community. In 2017, he spearheaded climate change talk among the Spanish-speaking television stations in South Florida with "Alerta Verde: Cambio Climático," where Rodríguez showcased how climate change affected his viewers, and how it could impact them in the future.
In 2023, he became part of the first Climate Beacon Newsrooms Initiative, a partnership between Solutions Journalism Network, Covering Climate Now, Climate Central, and Project Drawdown, aiming to transform climate coverage within his newsroom by creating a series of solution journalism stories.
Rodriguez holds a Bachelors of Science in Meteorology from Florida State University, a Masters of Science in Applied Meteorology from Mississippi State University, and is a Certified Broadcast Meteorologist by the American Meteorological Society. He has received six Emmy awards for severe weather coverage, environmental reporting, and hurricane preparation specials.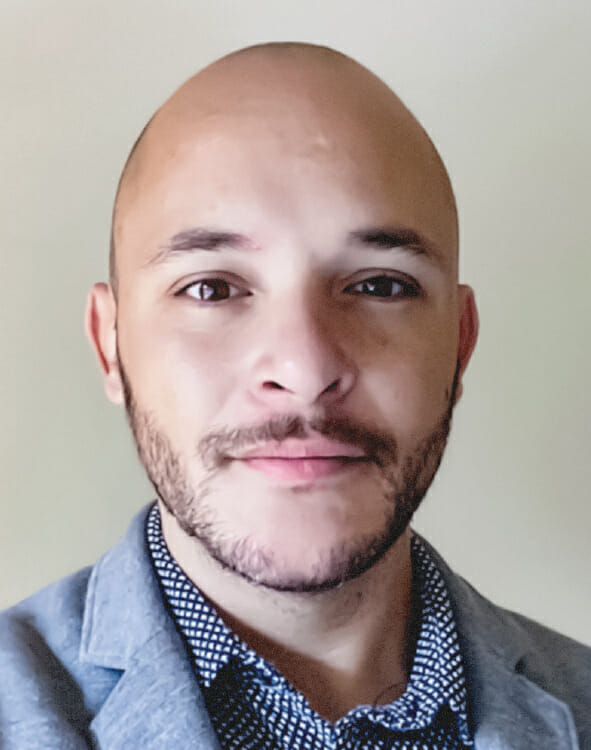 Ezra David Romero
Climate Reporter, San Francisco's KQED
Ezra David Romero is a climate reporter for KQED News. He covers the absence and excess of water in the Bay Area — think sea-level rise, flooding, and drought. For a decade he's covered how warming temperatures are altering the lives of Californians. He's reported on farmers worried their pistachio trees aren't getting enough sleep, families desperate for water, scientists studying dying giant sequoias, and alongside firefighters containing wildfires. His work has appeared on local stations across California and nationally on public radio shows like Morning Edition, Here and Now, All Things Considered, and Science Friday.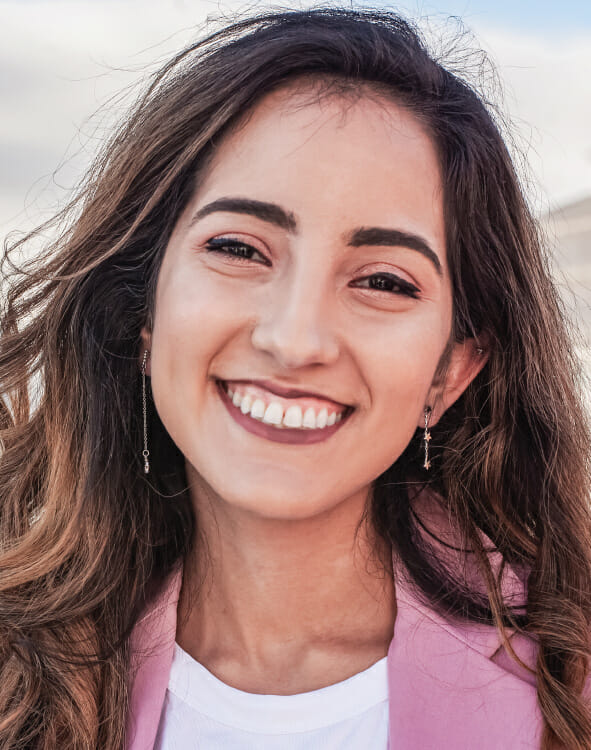 Paola Rosa-Aquino
Freelance journalist and Uproot Project Board of Directors
Paola Rosa-Aquino is a journalist covering science and the environment. Currently, she's a science reporter at Insider. Born and raised in Puerto Rico, she's been writing about space, climate change, and environmental justice for more than six years. Her work has appeared in New York Magazine, The New York Times, Wired, Popular Science, and The Guardian. She lives in Brooklyn, New York, with her canine co-worker Cece. She is also a steering committee member of The Uproot Project.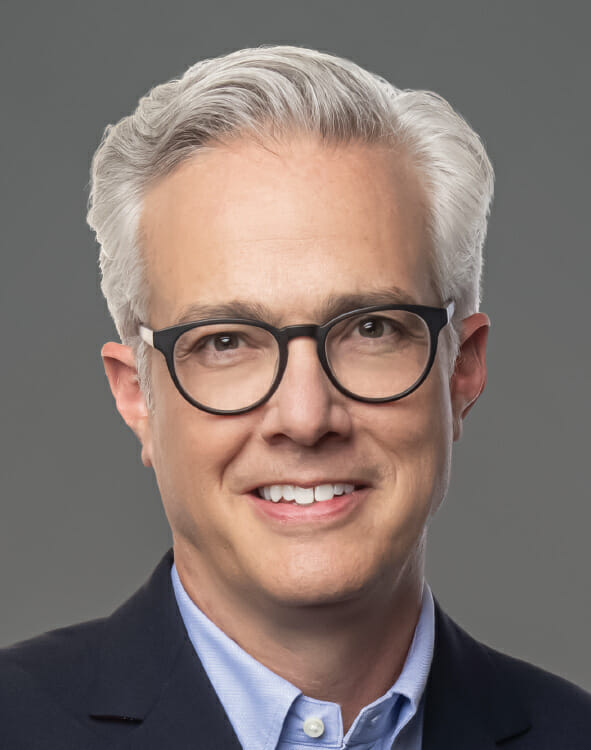 David Schechter
National Environmental Correspondent, CBS News and Stations
David Schechter is a national environmental correspondent with CBS News and Stations and the host of the "On the Dot with David Schechter," a guided journey to explore how we're changing Earth and how Earth is changing us. His work, with producing partner Chance Horner, captures a spirit of adventure, camaraderie, curiosity, and fun, while exploring the causes and solutions of climate change. This year he co-founded the CBS E-Team, training local reporters, meteorologists, and news managers to break through the barriers that keep them from covering climate change.
In 2021, Schechter was awarded the Alfred duPont–Columbia University Silver Baton for his reporting on climate change. He's a two-time winner of the national Edward R. Murrow Award for documentary, three-time Scripps Howard National Journalism Award winner, recipient of the Walter Cronkite Award for Excellence in Political Reporting, a James Beard Award Finalist, University of Michigan graduate, a patented inventor, and a Poynter Institute Ethics Fellow.
Previously, Schechter was the host, co-producer, and co-creator of "Verify Road Trip" at WFAA-TV and TEGNA Media. He took real people along on his reporting trips so they could ask their own questions, see what he saw, and reach their own conclusions.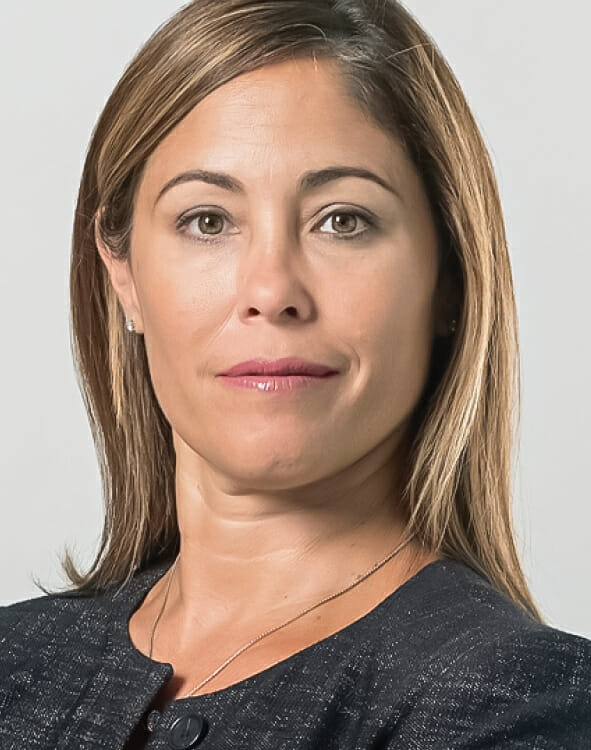 Omaya Sosa Pascual
Co-founder and Special Projects Editor, Puerto Rico's Center for Investigative Journalism (Centro de Periodismo Investigativo)
Omaya Sosa Pascual is a journalist, entrepreneur, and adventurer with 25 years of experience in storytelling. She is co-founder of Puerto Rico's Center for Investigative Journalism, the Caribbean's only non-profit investigative journalism organization. Her award-winning investigation on the underreported death toll of Hurricane Maria in 2017 served to spin off the year-long investigation project "Maria's Dead" with partners Quartz and the Associated Press, which, so far, has documented over 500 deaths related to the disaster while the government of Puerto Rico has a list of only 64 casualties. In 2018, "Maria's Dead" won the Javier Valdez Latin American Investigative Journalism Award.
She also manages her latest start-up, the Spanish-language mental health digital magazine Es Mental. She was co-founder of NotiCel.com, a digital news outlet where she was co-editor and oversaw business development and management.
Before migrating to her non-profit and digital media life, Sosa Pascual worked at Puerto Rico's legacy media outlets El Nuevo Día newspaper and the Spanish Broadcasting System radio station Red 96. Her stories have been published in a more than a dozen Puerto Rican and international outlets, including The New York Times, CNN, the Miami Herald, El Nuevo Herald, La Nación, Listín Diario, Diario Libre, El Caribe, and more. She also loves to sail, read and play with her daughter Isabella.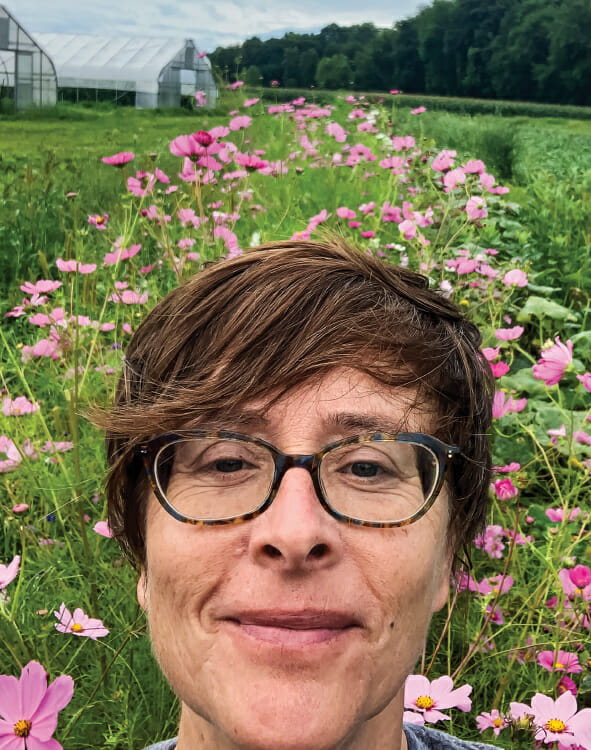 Fara Warner
Climate Director, Solutions Journalism Network
Fara Warner leads SJN's work in transforming climate journalism from unsolvable and apocalyptic to rigorous, evidence-based reporting that catalyzes communities to action to help mitigate, adapt, and be resilient in the face of the global climate crisis. She holds a master's degree from Columbia University's Graduate School of Journalism. She has written for The Wall Street Journal, The New York Times, Fast Company, and other national and international publications.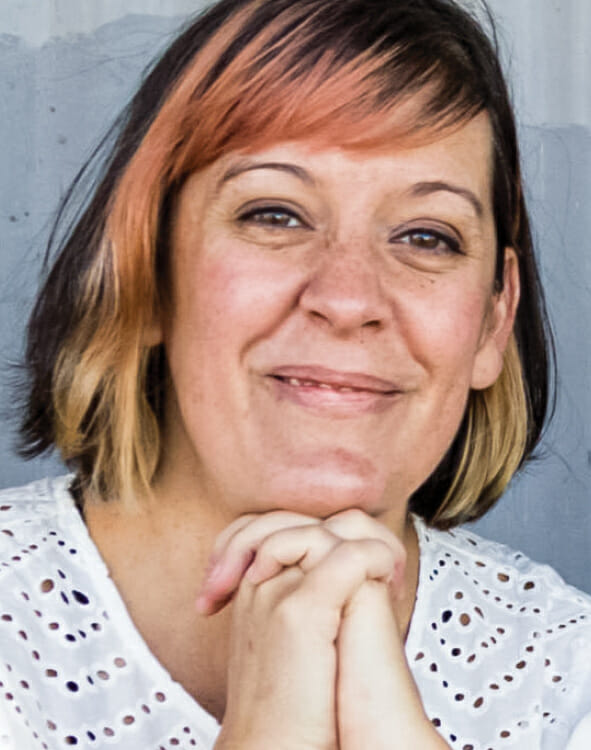 Amy Westervelt
Founder, Critical Frequency
Amy is an award-winning investigative journalist, executive editor of the climate accountability reporting collective Drilled, and executive producer of the independent podcast production company Critical Frequency, which specializes in reported narrative podcasts.
In 2020, she was executive producer of "Unfinished: Short Creek," a co-production between Critical Frequency and Stitcher that was named one of the best podcasts of the year by The New Yorker and The Atlantic, and received a Wilbur award for excellence in religion reporting. In 2021, she led the reporting and production teams of "This Land" S2 — an investigative, narrative season revealing the various forces behind efforts to unravel tribal sovereignty in the US — which was nominated in April 2022 for a Peabody Award. Her investigative climate podcast "Drilled," a Critical Frequency original production, was awarded the Online News Association award for excellence in audio journalism in 2019 and Covering Climate Now's award for excellence in audio journalism in 2021. In 2015, Westervelt received a Rachel Carson Award for women greening journalism, for her role in creating a women-only climate journalism group syndicating longform climate reporting to The Atlantic, the Guardian, The Economist, and many more outlets. A 20-year veteran investigative journalist, Westervelt's earlier work for NPR, The Wall Street Journal, Inside Climate News, and various other outlets earned her Edward R. Murrow, ONA, and Folio awards as well, and is amongst the earliest examples of accountability reporting on climate.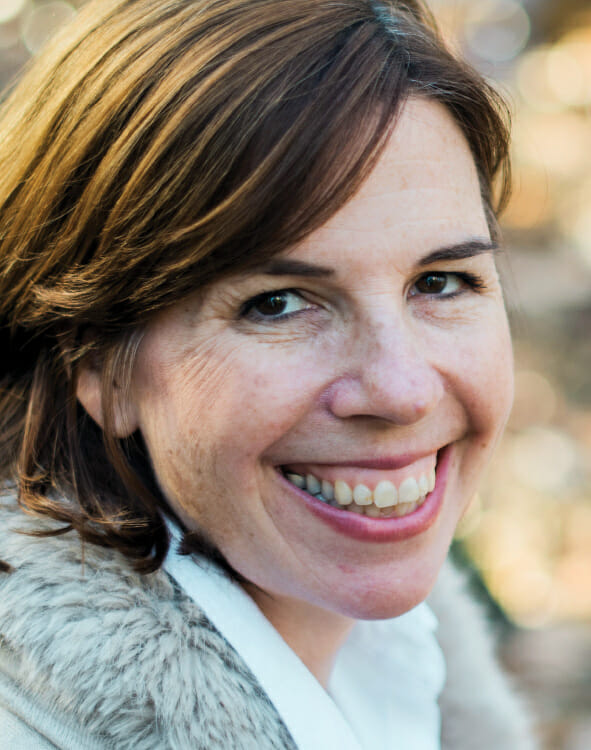 Rachel White
EVP, Philanthropy and Business Development, Guardian US and President, theguardian.org
Rachel White is president of theguardian.org and executive vice president of philanthropy and business development at Guardian US. Working with global and US editorial teams, she develops, funds, and executes editorial projects that drive measurable impact. In the US, she is building an events business, developing strategic partnerships that serve editorial, commercial, and communications priorities, and developing a philanthropic individual giving program. Prior to joining the Guardian, she served as executive vice president and interim president of the Washington, DC–based think tank New America Foundation. Working across media, policy, government, the private sector, and philanthropy, she led the organization in advancing new thinkers and new ideas to address the next generation of challenges facing the US, and launched New America NYC and New America Live. From 1995 to 2005, White worked for the World Wildlife Fund where she helped lead the Living Planet Campaign.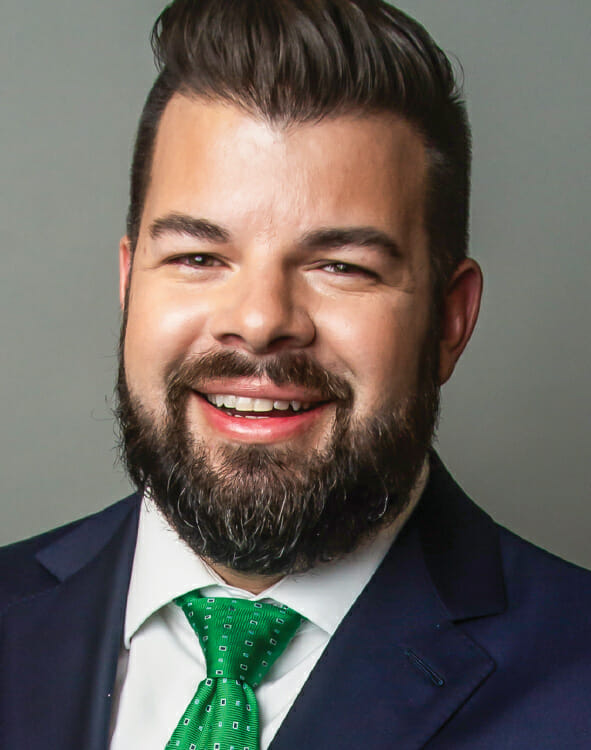 Ben Winslow
Senior Reporter, FOX 13 News Utah and Great Salt Lake Collaborative
Ben Winslow is FOX 13's reporter on Utah's Capitol Hill covering a wide variety of topics including politics, polygamy, the Great Salt Lake, vice, and courts. He has been in the news business in Utah for more than 20 years, working in radio, newspaper, television, and digital news.
Winslow has received numerous honors for his reporting, including a national Edward R. Murrow award, the Religion Newswriters Association Local TV News Report of the Year, and honors from the Utah Broadcaster's Association and the Utah Society of Professional Journalists. Readers of Salt Lake City Weekly and Q Salt Lake have named him their "Best TV news reporter" for many years now.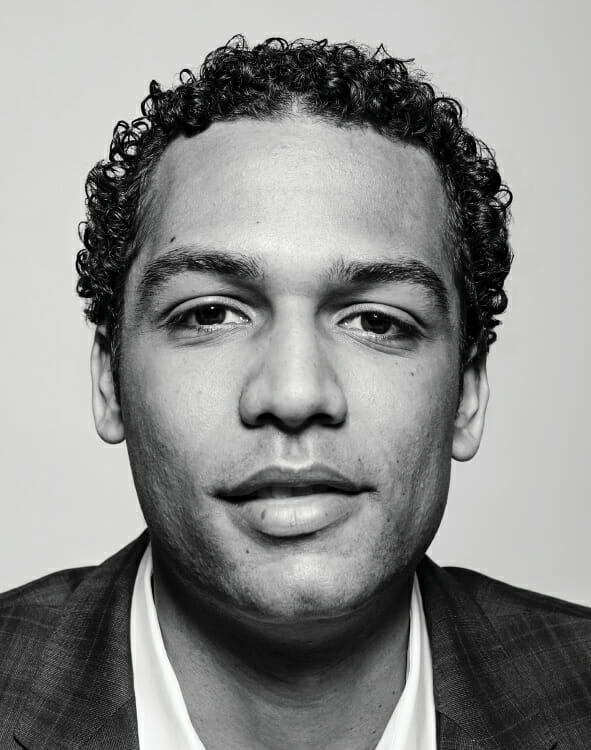 Justin Worland
Senior Correspondent, TIME
Justin Worland is a senior correspondent at TIME covering climate change and the intersection of policy, politics, and society. Since taking on the topic in 2015, Worland's features, columns, and cover stories have unpacked a wide range of topics to illustrate how climate change is reshaping our world. He previously covered health and breaking news at TIME.
Worland has received a variety of awards for his journalism. In 2022, Worland was named the inaugural Climate Journalist of the Year by Covering Climate Now, a global journalism collaboration founded to advance climate journalism. Worland serves as a founding steering committee member at the Uproot Project, a non-profit that works to diversify environmental journalism. He is the journalism fellow at the University of Chicago's Energy Policy Institute and a term member at the Council on Foreign Relations. Worland graduated from Harvard College where he studied history.
Special Guests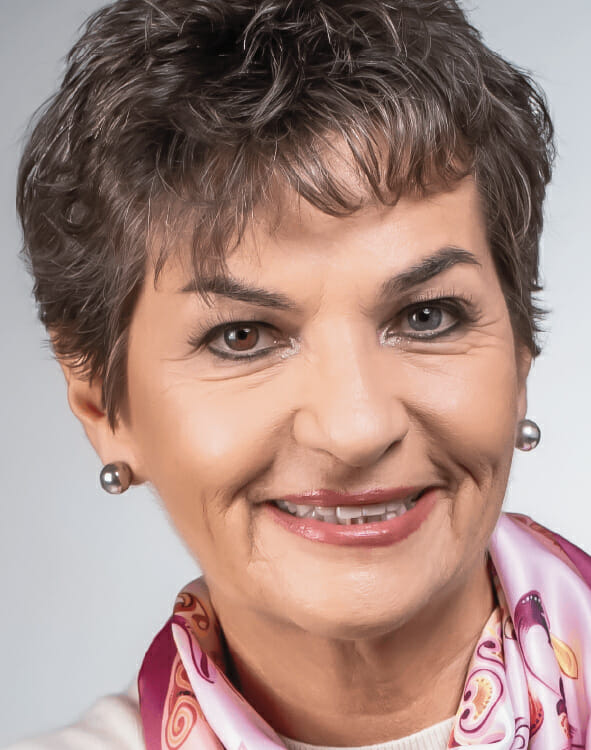 Christiana Figueres
Co-founder, Global Optimism, and former Executive Secretary, UNFCCC
Christiana Figueres is a Costa Rican citizen and was the Executive Secretary of the United Nations Framework Convention on Climate Change 2010 – 2016.
During her tenure, Figueres brought together national and sub-national governments, corporations and activists, women's groups, scientists and spiritual communities, financial institutions and NGOs to jointly deliver the historic 2015 Paris Agreement on Climate Change. Under this Agreement, 195 sovereign governments decided on a collaborative path to limit future global warming to well below 2 degrees Celsius, and strive for 1.5 degrees C in order to protect the most vulnerable in every nation. For this achievement, Figueres has been credited with forging a new brand of collaborative diplomacy and received multiple awards.
Since then Figueres has continued to foster rapid action on climate change. She is the co-author of The Future We Choose, The Stubborn Optimist's Guide to the Climate Crisis (Penguin Random House 2019) and co-host of the popular podcast "Outrage and Optimism." She sits on the Board of ACCIONA Energía.
She is a graduate of Swarthmore College and the London School of Economics and has been awarded multiple honorary doctorate degrees from academic institutions such as Yale, University of Massachusetts, Georgetown, and University of Edinburgh. After decades of living and working abroad, she has moved back to her beloved Costa Rica. She has two fantastic daughters, Naima and Yihana, fountains of much joy.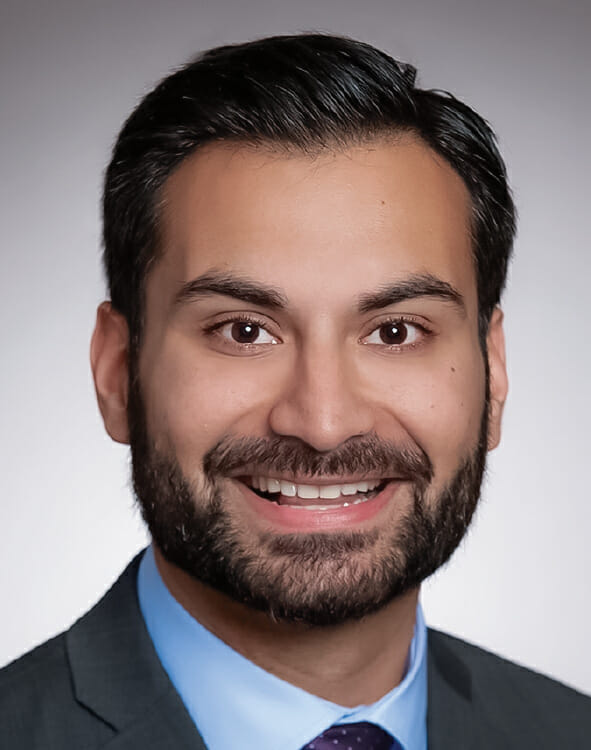 Ali Zaidi
White House National Climate Advisor
Ali Zaidi serves as Assistant to the President & National Climate Advisor. Zaidi is a longtime advisor to President Joe Biden, having provided counsel and leadership on climate policy development, legislation, and executive action from day one of the administration and on the Biden presidential transition and campaign. Zaidi served in leadership roles for climate change and energy during the Obama-Biden Administration and as New York's Chairman of Climate Policy and Finance and Deputy Secretary for Energy and Environment, where he led the state's efforts on climate change and clean energy.