Events
Elevate your coverage by joining our signature coverage weeks, Talking Shop webinars, newsmaker press briefings, and brown-bag training sessions.
Press Briefing
October 28, 2021
Our panel of experts discussed what a successful summit in Glasgow would look like. See video and a transcript of the event.
Learn more →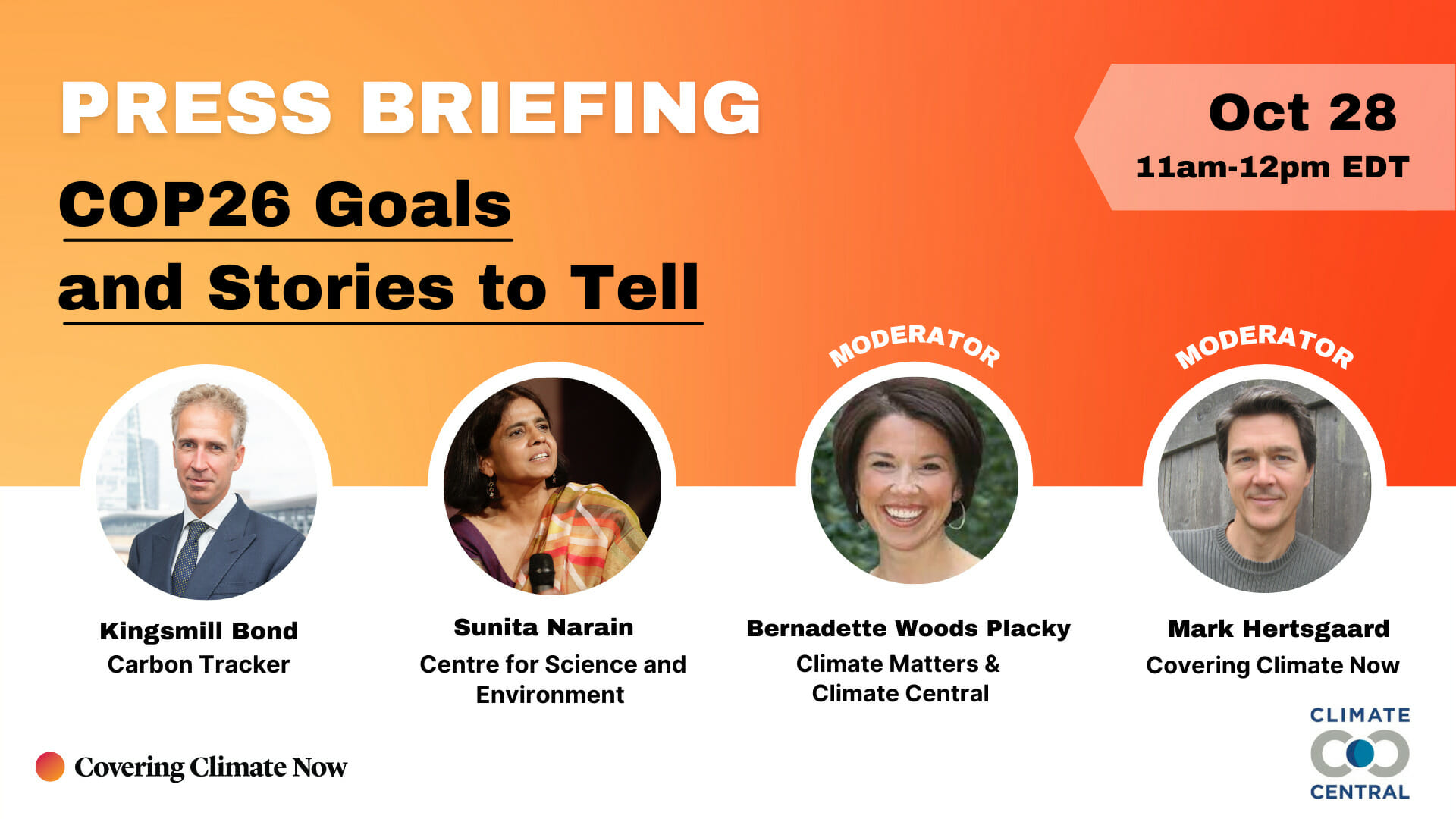 Connect With Us
Stay in touch and sign-up for our Climate Beat newsletter for media analysis, resources, and the week's must-read stories.