Sharing Library
We facilitate content sharing between our partners, free of charge, because the climate story deserves as wide an audience as possible.
Covering Climate Now's Sharing Library is a database of climate stories published and contributed by news outlet partners. As part of CCNow's mission to increase the visibility of our partners' climate coverage, the Sharing Library provides access to journalism available exclusively to partners for republication and re-broadcast.
Search for stories →

Approved CCNow news outlet partners may submit stories through the Submit a Story form. We encourage submissions of climate-related stories that may be of interest to other partners in the collaboration for republication or re-broadcast. Print, audio, photo, and video pieces are welcomed in all styles. If you're looking to share content but not yet a partner, Join Us. If you are a partner news outlet interested in contributing or republishing content, reach out to editors@coveringclimatenow.org. 
Sharing Requirements & Guidelines
Required Tagline
This article by [originating outlet name, with a link to story or homepage] is published here as part of the global journalism collaboration Covering Climate Now.
Partners
Stories may only be republished by CCNow partner news outlets — not individual members.
Images
Images may not be reproduced, unless doing so is clearly permitted. When imagery is provided, please credit accordingly.
Alterations
Stories must not be altered and must be republished or rebroadcast in their entirety. Headlines may be changed, as long as your headline retains the original meaning. and does not introduce new spin or agenda.
Localization
Stories may be "localized." For example, a story that mentions the city "Norwich" may need to say "Norwich, England," for publications and websites outside of the UK. Edits should stop at matters of style.
Time
Time markers may be altered, where significant time having passed since the original story's publication makes them inaccurate.
Translation
Stories may be translated. Please submit the translated story to the Sharing Library so that partners benefit from the translation.
Grammar/Spelling
Grammar and spelling may be corrected, both when a story contains typos and when picking up a story from another region (eg., US English to UK English).

When republishing content from The Guardian, partners must consent to a simple licensing agreement that offers legal permission to republish their stories. You can read the licensing agreement here. Once you have read the form, there is an assumption of consent and compliance, and you may republish The Guardian's content, consistent with CCNow's standard guidelines. (Please note: The former requirement to email The Guardian in the case of republishing their content no longer applies.)

When republishing content from Reuters, partners must consent to a simple licensing agreement that offers legal permission to republish their stories. Once you've read it, please send a single email to zoe.walters@thomsonreuters.com. The email should state that you agree to Reuters' licensing agreement and specify the headline of the story or stories that will be republished.

To republish stories from HuffPost, please send an email to ucilia.wang@huffpost.com listing the articles you are interested in republishing. She will send you a licensing agreement for review.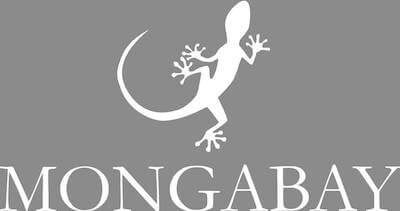 Mongabay must approve any language translations before a story can be republished, please contact translation@mongabay.com for approval.
Connect With Us
Stay in touch and sign-up for our Climate Beat newsletter for media analysis, resources, and the week's must-read stories.