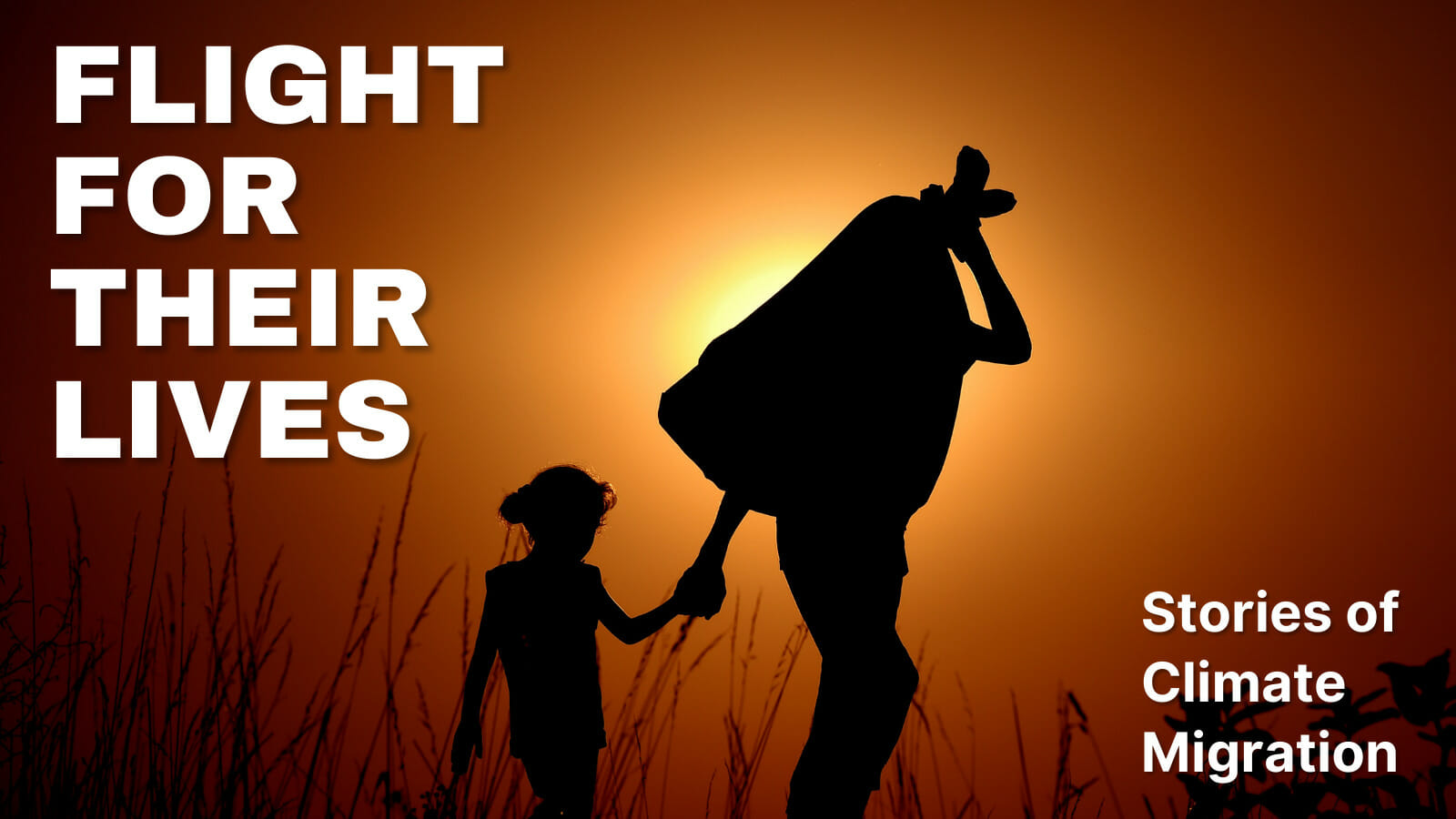 The increasing frequency and intensity of extreme weather events has taken some of the most seasoned climate scientists by surprise. Like other impacts of climate change, they touch every aspect of our being, including not only how we live but where we live, and they're only predicted to get worse. Already, rising sea levels, extreme heat, as well as increasing wildfires, drought, and flooding are forcing people to leave their homes in record numbers. In 2020, extreme weather led at least 55 million people to move within their countries, though the true number is suspected to be higher.
Climate change can make living in certain places nearly impossible — think of the family whose home is flooded again and again — and can also have a devastating impact on people's livelihoods, like the farmer who can no longer rely on rainfall to grow crops.
Unless immediate action is taken to reduce global emissions, as soon as 2030, climate migration "hotspots" will emerge and, by 2050, more than 200 million people could face displacement within their own borders, a new World Bank report projects. The actual number could be much higher; the report excludes some countries, including most rich countries, small island nations, and Middle Eastern countries, and doesn't take into consideration cross-border migration. Compounding the problem, most local, state and national governments are ill prepared for the realities of climate migration — and few even talk about it.
To bring greater focus to the ever-worsening phenomenon, a select handful of Covering Climate Now partner newsrooms have reported pieces from all over the world that bring new focus and fresh urgency to this story. It is no coincidence that this project is launching before COP26. "Flight for Their Lives" illustrates what's at stake at the summit, the current lived reality for so many people, and the devastating future that could lie in store for large swaths of humanity.
You can expect stories in the coming weeks from AFP, Al Jazeera, Indian Country Today, New Zealand Herald, The Nation, Times of India, and VICE. Most of them will be publishable by CCNow partners. To help inform the public on this under-reported story, we encourage you to share these stories on your own platforms.